About Us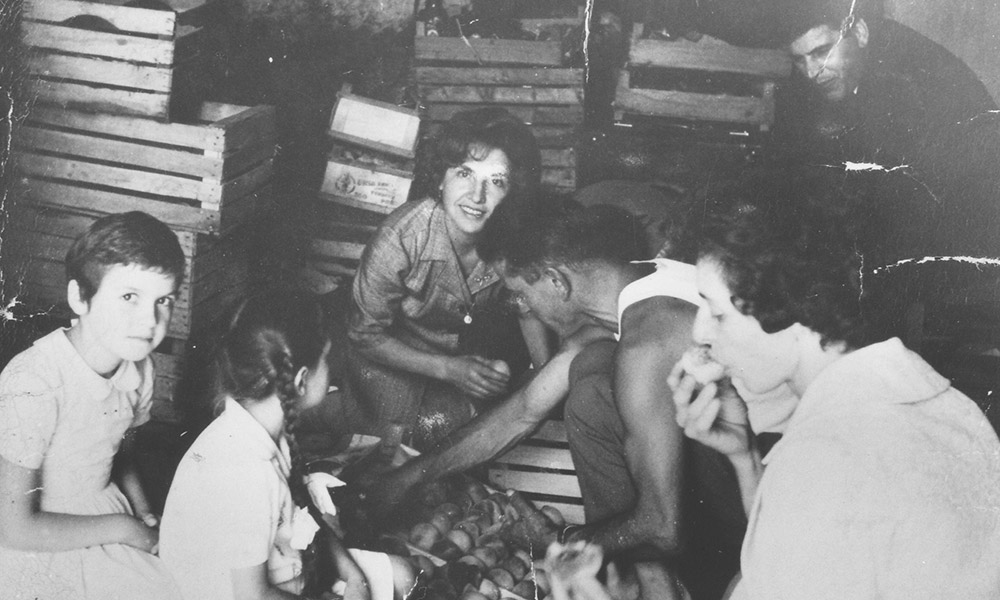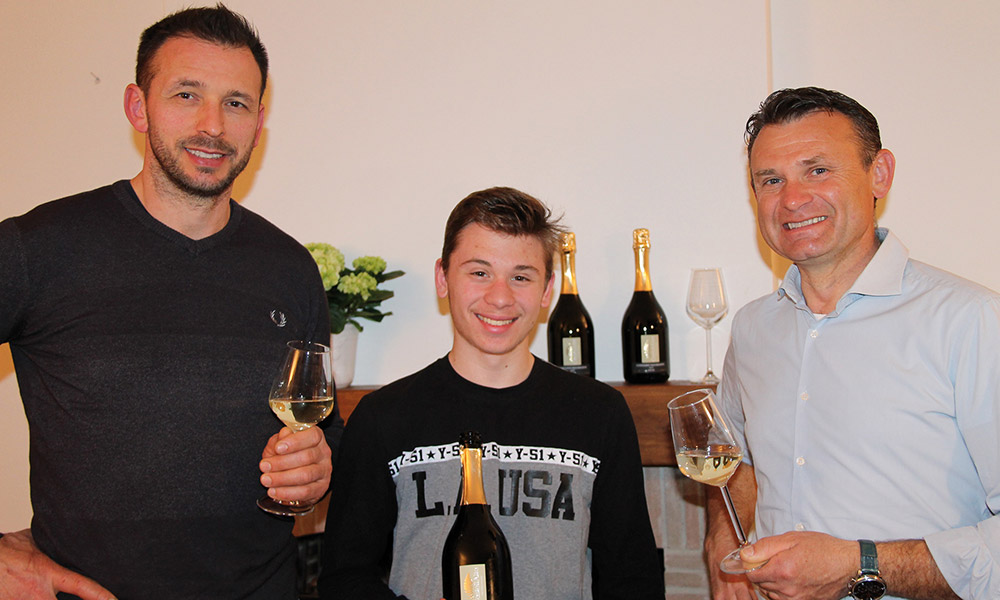 We are a small manufacturing farm located in the historical productive area of the ''Conegliano Valdobbiadene Prosecco Superiore DOCG'' which wanted to pick up the family's wine tradition, a tradition that has been passed down from so many generations that our father Giuliano, together with his brothers Armando and Gianni, worked the land growing up vine, peaches and vegetables in Rua di Feletto, and trading the products in the Agordino and Val Zoldana zones at the same time.
We know, life is a wheel and sometimes things come back: we sons have decided to take on this new challenge, that, all in all, belong to us.
The Territory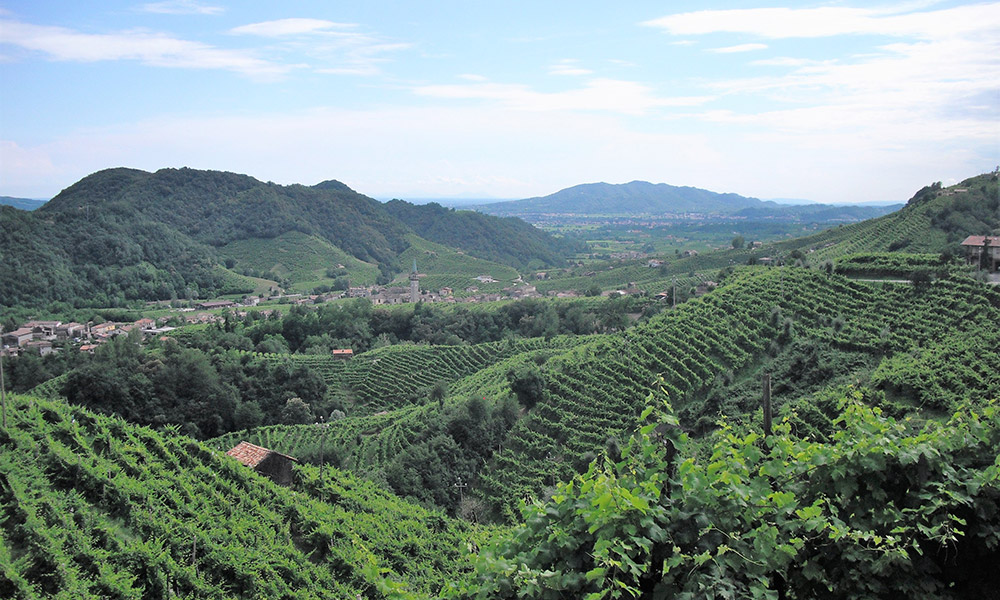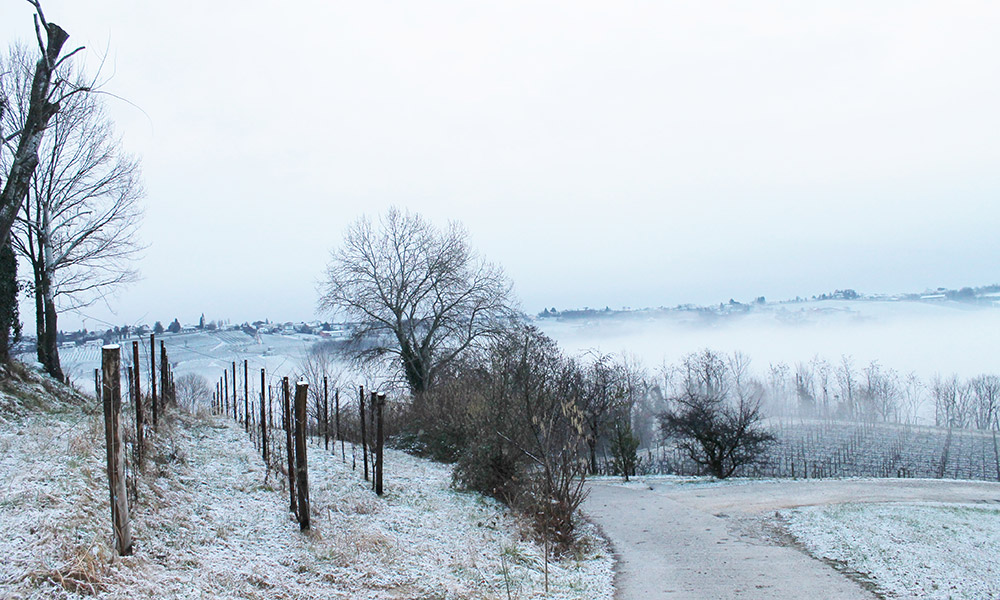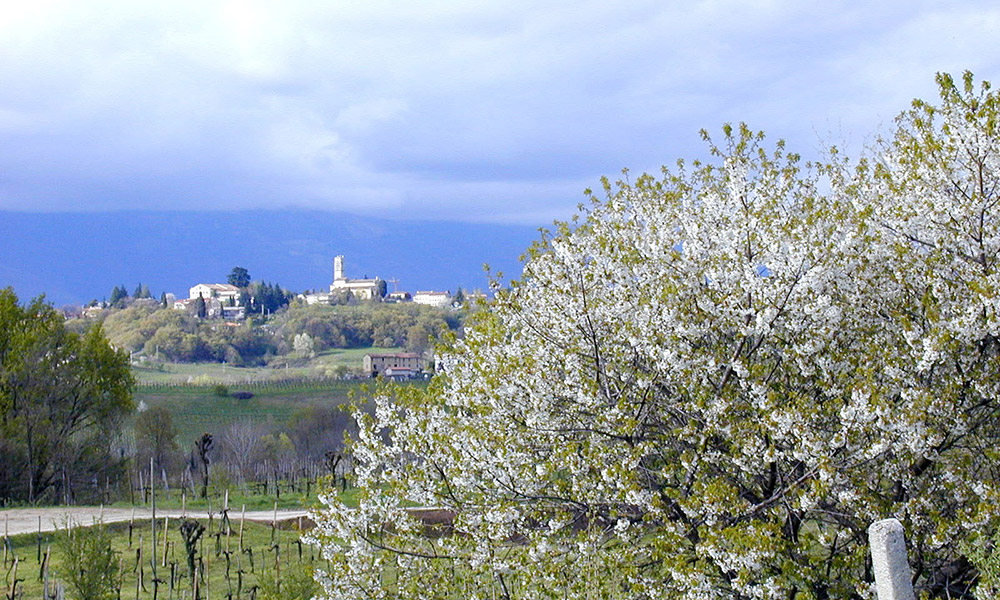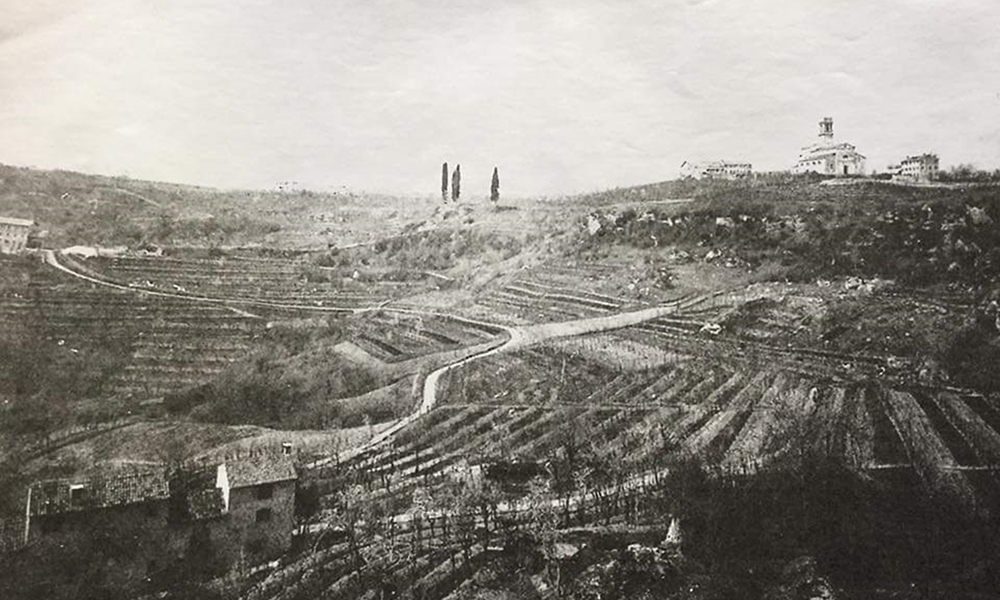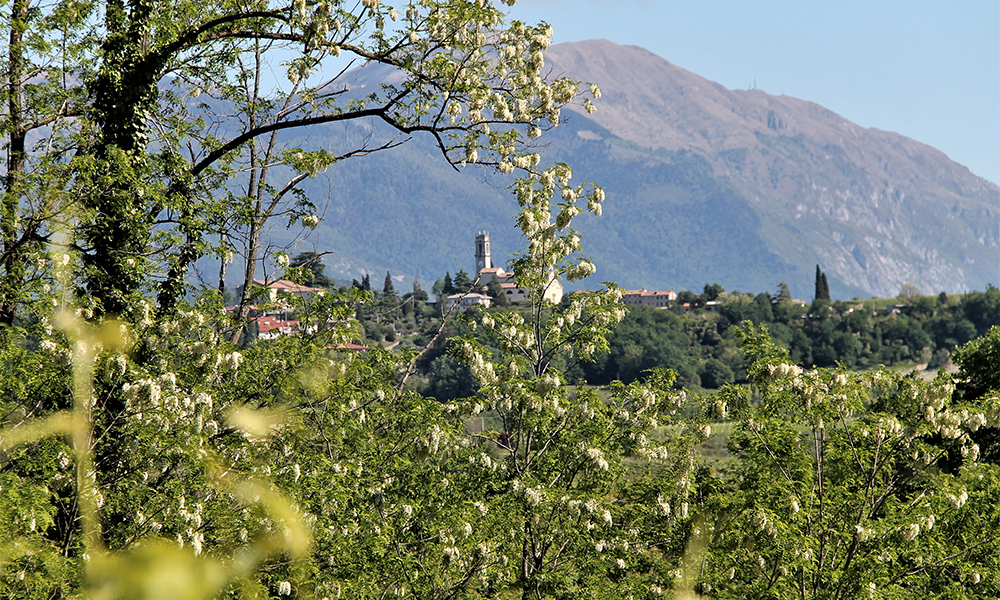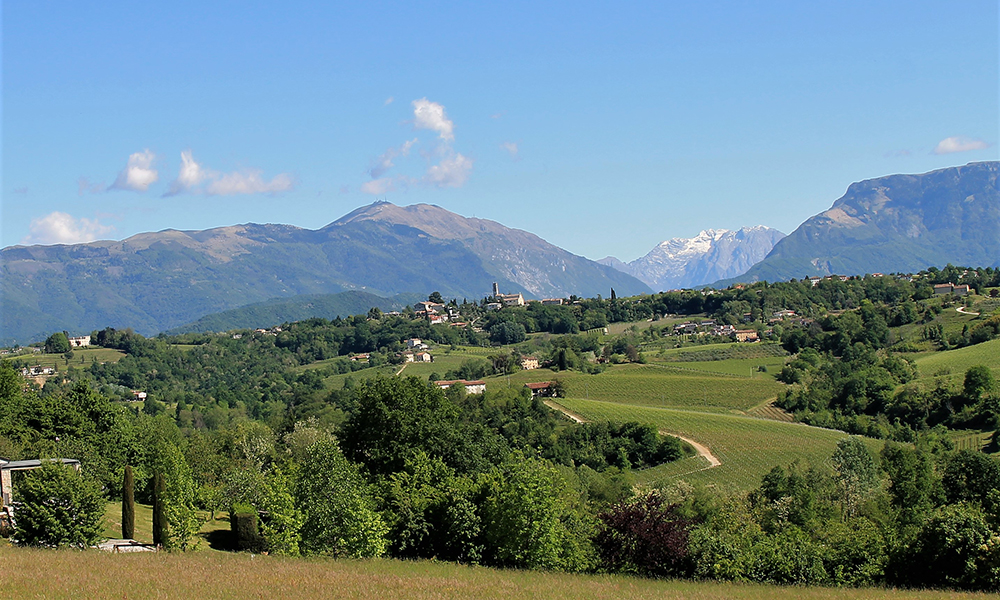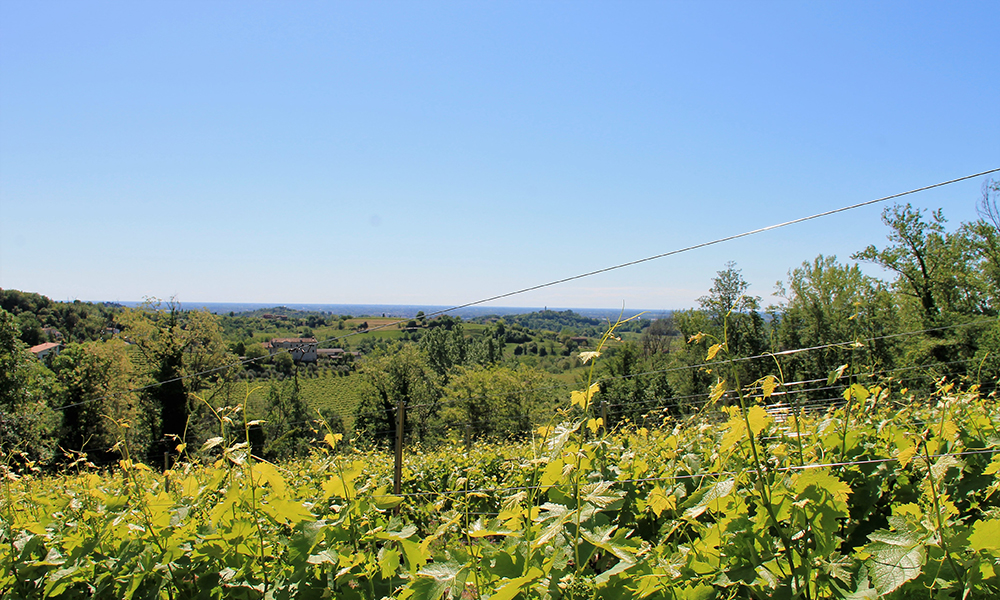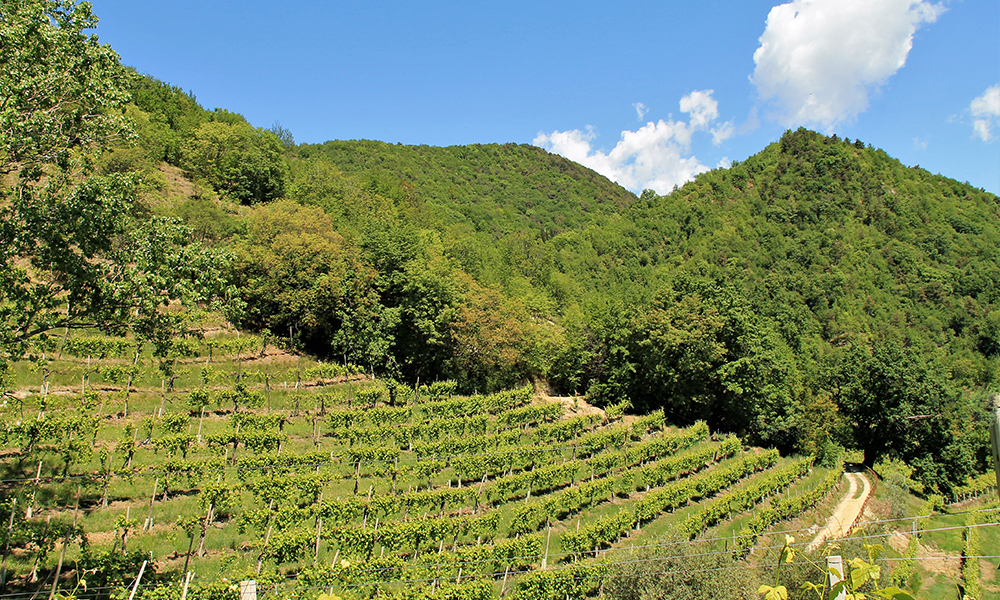 We are placed in San Pietro di Feletto, in the heart of Conegliano Valdobbiadene Prosecco Superiore DOCG.
The place-name ''Feletto'' belong to the latin noun ''filix-icis'', or rather, it came from the derivative ''filicetus'', i.e. 'place in which ferns abound', from that our company logo have taken inspiration.
It's an area with abundant terroir. Infact, in documents dating from the first half of 1800 it can be inferred how San Pietro di Feletto wine products' quality was much better than the other countries in the province of Treviso' one; this fact can be confirmed looking at the grapes' price.
Designation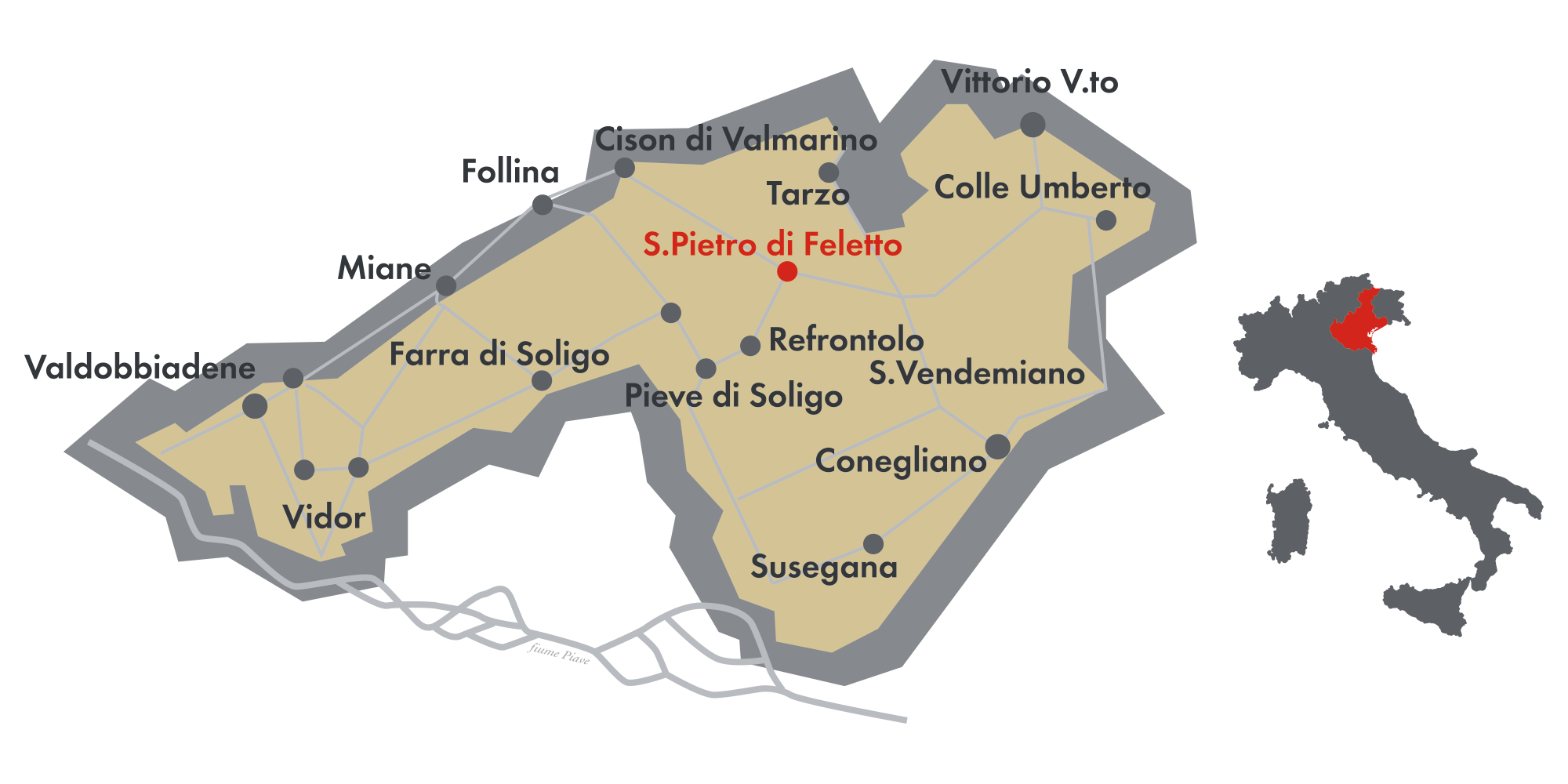 The name "Conegliano Valdobbiadene" correspond to an area situated in the north of the Treviso" province.
It is largely hilly with the typical shape of strings willing from west to east and it is divided into two areas: an area which is characterised by short and rolling hills and an other area with steep slope hills in which the wine growing is handmade.
Really important is instead the wine production which was already rooted, like you can find in many documents, in the XVo century, where grapes like the "Recandina", the "Bianchetta Gentile" the "Marzemina" or the "Prosecco' were grown. It is an environmentally and culturally priceless territory, now a UNESCO world heritage site.
Production's philosophy
The majority part of our vineyards is located in San Pietro di Feletto and Solighetto, in the central area of DOCG, with plants that can achieve 60 years old.
To our mind plants, and in this case especially grape, are living creatures and they have to be respected like human beings, and that's why we all produce our grapes sustainably by adopting systems of integrated and advanced production.
We respect the provisions that the designation territory Conegliano Valdobbiadene Prosecco Superiore has given itself in terms of rural police's rules and consortium's viticultural protocol. We don't use herbicides, in production and cultivation's agricultural methods we promote mechanic, biology and physics systems.
















Contacts
You can find us at 17/A Castella street, Rua di Feletto.
For people who came from highway A 27, from ''Conegliano'' exit: you have to follow directions to Conegliano centre, then you have to follow street signs to Tarzo and when you arrive in Bagnolo, turn left following Castella road; after about 2,5 km you should find our seat.
For people who came from Treviso, on the highway Pontebbana: when you are in Parè (Conegliano), turn left taking the street to Pieve di Soligo; after about 1 km, turn right following directions to San Pietro di Feletto, pass San Michele and Santa Maria di Feletto's centres and, after 3 km, turn right taking Salera street. When you find yourself in the Rua di Feletto's centre, you have to take Castella road.
For people who came from highway A 27, from ''Vittorio Veneto Sud'' exit: take the street to Pieve di Soligo, San Pietro di Feletto, Refrontolo. When you arrive in ''Corbanese'', turn left taking Maset street, go straight on for about 4 km and when you are in Bagnolo turn right following Castella road. Go straight on for about 2,5 km, there you should find our seat.
For purchases and information in general these are our contact details:
Benedetto De Pizzol +39 347 7806498
Gabriele De Pizzol +39 338 1638449